hilario9812
Basically SumatraPDF work very fine and fast viewing PDF, CBZ/CBR, EPUB and others
Now I want to integrate it into DOPUS (Directory OPUS)
There is a function where I can have a preview panel to view the file without opening the program.
SumatraPDF generate an entry in the ACTIVEX viewer which work fine for PDF.
With this config, I can view PDF files in the preview panel. But CBZ, EPUB just show an icon.
Then I decided to add the extensions to this config.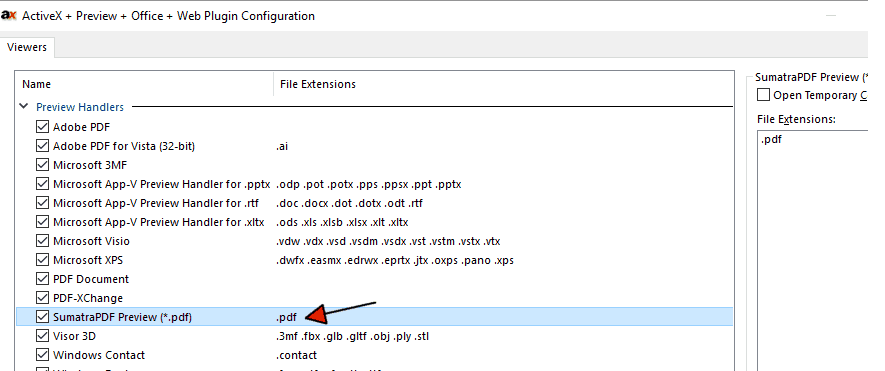 Then now PDF still works, and CBZ or EPUB show a GRAY screen instead of the icon.
I understand there is something to do differently.
¿May anybody help me on this?