kjk
I thought I would share what features I'm implementing and will show up in upcoming 3.2 release.
In Sumatra you can create favorites i.e. bookmark pages in a document and use them for fast access in the future from a Favorites tree view:
In 3.2 managing favorites will be a little bit easier.
You can now add a given page to favorites (or remove it from favorites) with context menu accessible with right-click: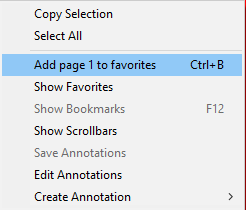 You can also show / hide favorites from the same context menu.
You can also add favorites from context menu in Bookmarks view: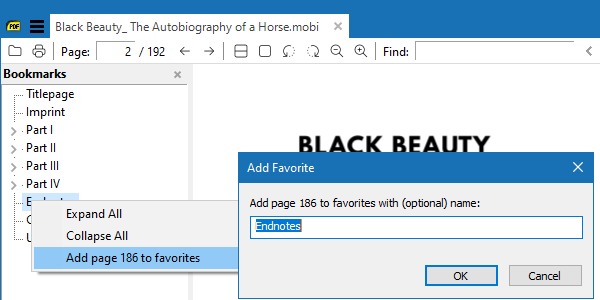 Those features are available for testing in pre-release builds: https://www.sumatrapdfreader.org/prerelease.html