Lucas-C
Hi!
After one year in development, I have just released a video game designed to be played with Sumatra PDF Reader…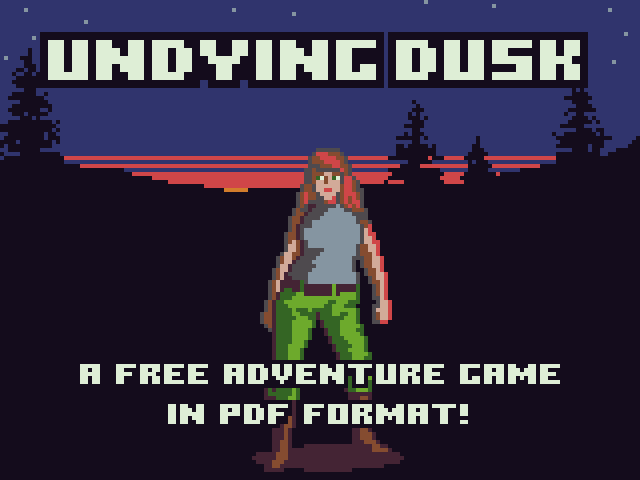 The game is a 200 000 pages PDF file, with a gameplay based on exploration and logic puzzles,
in the tradition of dungeon crawlers.
The game is set in a fantasy realm where a curse set by the Empress keeps the world in an eternal dusk.
You play a woman who recently found shelter in an eerie monastery.
If you want to know more about it: https://lucas-c.itch.io/undying-dusk