Hanlea
Good evening,
I have a comic as a .cbz file that I want to read with SumatraPDF v3.2.
The images inside the .cbz are saved in the .PNG format.
In order to save some space I saved the images as .JPG files with IrfanView and repacked them into a .cbz file. The original images are perfectly fine, but when I open the .cbz with Sumatra there are grey dots all over the image. The top shows what I see with PNG files, the bottom is with JPG files: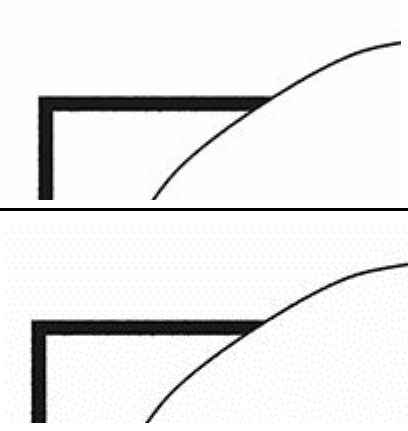 When I save the original .PNG file to .JPG with Microsoft Paint, instead of IrfanView, it looks similar to the .PNG, beside the way heavier JPG compression.
What is causing SumatraPDF to display these dots?
Am I using the wrong methods to convert the .PNG to .JPG or is it something on the PDF readers side? (I read that this can happen if the reader doesn't support the latest JPG compression methods or something like that?)
Or am I using the wrong tool for the job and should look for other readers?
Thank you for suggestions and have a nice day.