Home / ePub Page:goto bug in v3.4.140nn [Fixed in 3.4.14043]

n7fIx
Front page is blank
Jump to page is not working [ Tab, then put a page number]

GitHubRulesOK
Thanks for the Page number issue. Opened [& CLOSED] as
Blank Front Page
will be due to an epub file problem so no fix without a sample.on github, working for me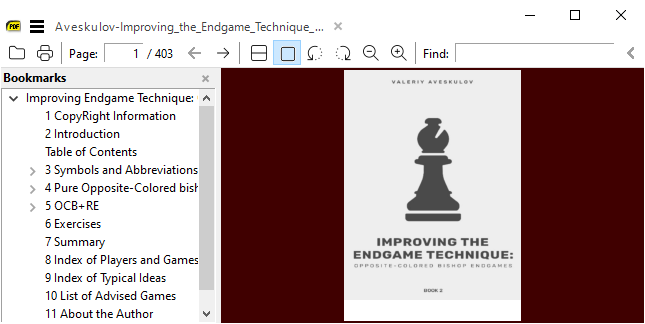 n7fIx
I see that in pre-release version ePub is now formatting like a book, and
in latest release version with the same settings
ePub is regular view.

GitHubRulesOK
3.3.3 release uses old textual ebook UI or FixedPageUI both with one fixed font.
3.4? will be MuPDF ebook render for ePub/mobi Which has better support for ePub1/2 with styles (but may not open some DRM files nor always use/support newer ePub2/3 features)

GitHubRulesOK
Please Download 3.4.14043+ (Thanks for spotting that & @KJK for the prompt fix)

n7fIx
In "pre-release build version 14045" now front-page is ok, but
next pages are filled with 'single character per page" text, which
in stable version it is just a few words on single page.