bbahes
Hi!
I've tried to print book on two sides and I have HP LaserJet P1102w.
It gave me standard Windows print dialog box and I selected: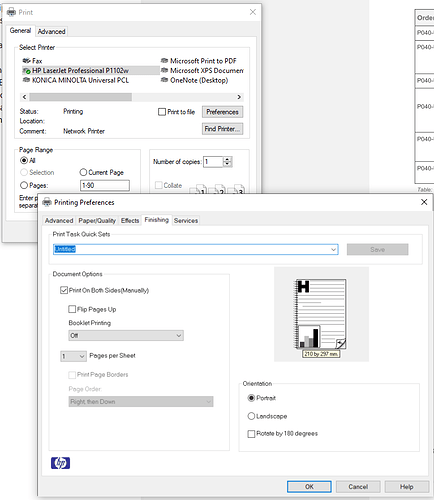 It printed odd pages but It didn't show HP dialog box at all, for me to continue print once I manually flip printed pages.
Is there any option in config to help with this?